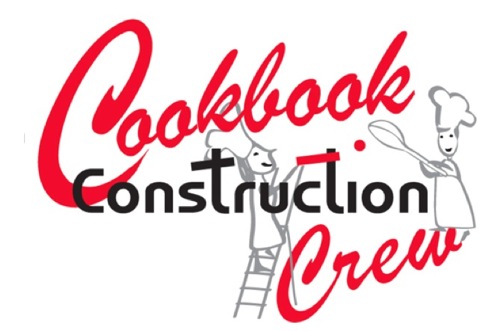 Testimonials

WITH GRATITUDE
This cookbook would not have been possible without the efforts of our expert editors, Paula Jacobson and Sheilah Kaufman.
Thank you for donating your recipes and getting others to do the same, testing all of the recipes, and editing the entire cookbook!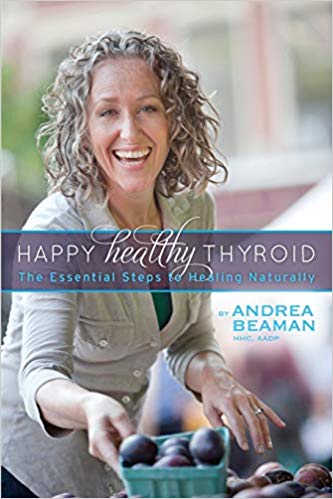 "Writing a book is like having a baby. The idea for the book is planted in the mind, it is then nourished and developed for a period of time, and when ready, it is brought out into the world for everyone else to see. Ahhhhh yes, such a beautiful little book baby! I couldn't have birthed this book without the support and expertise of Paula Jacobson and Sheilah Kaufman. Their tag-team editing skills kept the content flowing and growing beautifully! Thank you."
- Andrea Beaman,
Happy Healthy Thyroid: The Essential Steps to Healing Naturally
"Thank you to Paula & Sheilah of Cookbook Construction Crew for agreeing to work with a novice like me. You were extremely thorough and a joy to work with. Can we still talk?"
- Malia Dell,
Food That Works: Real Meals to Survive the 9 to 5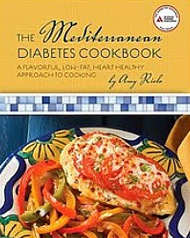 I highly recommend the Cookbook Construction Crew for culinary career mentoring, editing services, and overall guidance on cookbook production assistance. I have had the pleasure of collaborating with Sheilah and Paula on many projects. Over the years Sheilah has taught me how to properly write recipes and cookbooks, introduced me to publishers, edited my work, and taught me the tricks of the trade. Paula is a gifted wordsmith, recipe developer and tester, and editor who has assisted me with each of my three books. Regardless of the stage your cookbook is at, I strongly suggest that you contact the Cookbook Construction Crew. They will help you make your dreams a reality, as they have mine.
- Amy Riolo,
The Mediterranean Diabetes Cookbook
"In putting this book together, I have to thank my two wonderful editors, Paula Jacobson and Sheilah Kaufman. Sure, it's hard to have every one of my recipes picked over line by line, but the resulting collection here is really something fabulous, and it's because of them that these recipes read so well. Thanks so much"
- Chef Matt Finarelli,
Beyond The Red Sauce
"Sheilah and Paula are the most fantastic recipe editors. Professional, dedicated and detail oriented - nothing, but nothing slips by them. Working with them is like having two experts at the top of their game for the price of one. There is no better team out there for the job. They treated my book as if it were their own. I loved their work and loved working with them."
- Jamie Geller,
Quick & Kosher Meals in Minutes
"Big thanks to Paula Jacobson and Sheilah Kaufman for their tireless tag-team editing. You two gals are awesome."
- Andrea Beaman,
Health is Wealth
"To Sheilah, Paula, my editors – thank you for the collaboration, insight, and direction you provided. Sheilah, thank you for your guidance, wisdom, and for being you."
- Teri Cochran,
Restorative Recipes: A Mindful Path to the Essential You
"I came across Sheilah Kaufman while reading her new Turkish cookbook. I did not realize she had published so many cookbooks! After doing my research, and finding out that she is a local author, I contacted her to review the transcript of my new cookbook, and add an Index. To my surprise, I received an email from her in a very short time. She arranged a meeting with me and her partner, Paula, after reviewing the transcript.
I did not realize that the recipes had to follow a certain format in addition to correcting punctuation and grammar.. Since English is my second language, I was very hesitant to publish my second cookbook, unless a cookbook editor reviewed it and made the proper corrections.
Sheilah Kaufman and Paula Jacobson are very easy to work with, very pleasant, and hospitable. I was so fortunate to find them and so privileged to be working with such professionals in guiding me through the editing process. My heartfelt thanks to you."
- Kay Karim,
Iraqi Family Cookbook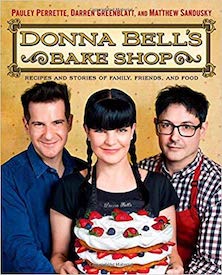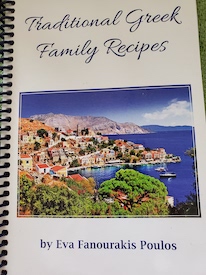 ---
NOVELS
Paula Jacobson and Sheilah Kaufman of Cookbook Construction Crew edited my historical novel, Kalliste, and I am completely happy with their highly professional work and and their unwavering dedication to my book. Throughout the process of editing, Paula and Sheilah encouraged me when it was necessary and challenged me to explore different pathways. I trusted them to help me find the right words and sentence structures, and they never let me down. I recommend them without hesitation!
- Roger Dell, author of Kalliste